About Us
Bob Rodriguez President and Brew master founded PO' BOY BREWERY LTD. on January 1, 2013 in the state of New York. Bob is a passionate brewer who started home brewing in 2008. He has earned a reputation among the local homebrew clubs and beer scene as an expert brewer and is dedicated to the growth of local craft beer. Bob Rodriguez, has won 34 awards decided by national competitions; voted 2013 Brewer of the year by a recognized national home brew beer club; was a 2013 finalist for an entry submitted in the largest beer competition in the world; winner of another homebrew club's 2013 Brewers Cup- with the winning recipe produced at a local L.I.Brewery for commercial sale; and in 2012 became a recognized national beer judge through an examination and monitoring process. Bob's intimate knowledge of brewing and his drive to produce excellent beers will ensure that Po'boy Brewery becomes a fixture of the L.I. community life .
Come and meet the people making the beer and cider and support local economy. We offer beer education brewing classes and tasting parties by appointment only.
Voted Best of Long Island Three Years Running!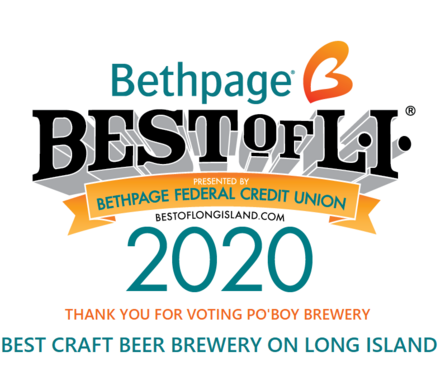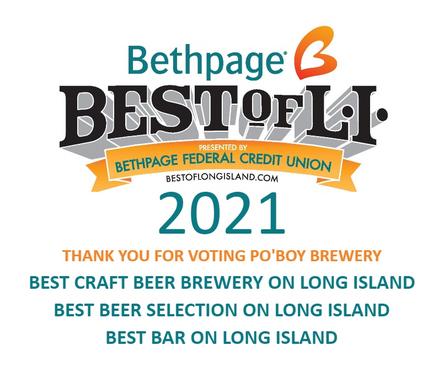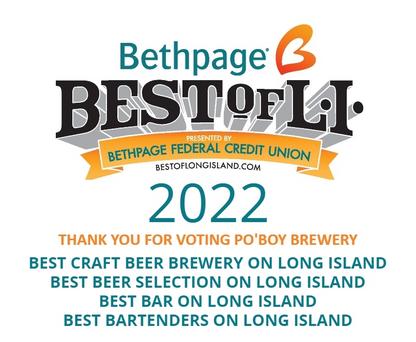 Hand-crafted Micro Brews Designed For Taste, Smoothness, And Artisanal Quality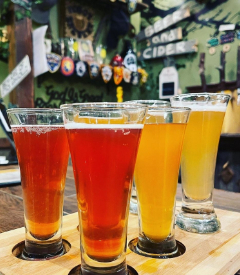 Po'boy brewery will have a rotating selection of craft beer and ciders. Some that will be available, but not limited to include:
Hop Seasonal IPA ( along with Rye IPA, Black IPA, Brown IPA)
Kolsch
Bocks
American Stout
Pilsners
Hefeweizen
California Common
Sweet Potato Spice Ale
Belgian Ales
Ciders: Apple Pie, Cherry, Carmel apple, Cupcake, Key lime pie
Po' Boy in the Media