Events
Paint Port Pink Fundraiser
Thursday, October 5, 2023 at 5:00 pm
On October 5th we will be hosting Pints for Pink to CELEBRATE survivors, educate the community, and raise some much-needed funds to help others fight this awful disease….All while having a GREAT time!
For just $25, this Paint Port Pink event includes a light dinner and registration for the 2024 Northwell Health Walk at Port Jefferson in support of the Fortunato Breast Health Center.
Please consider supporting the cause and purchasing your tickets today. If you can't attend but would like to make a contribution, that would be amazing as well! Let's kick ass together! Cheers!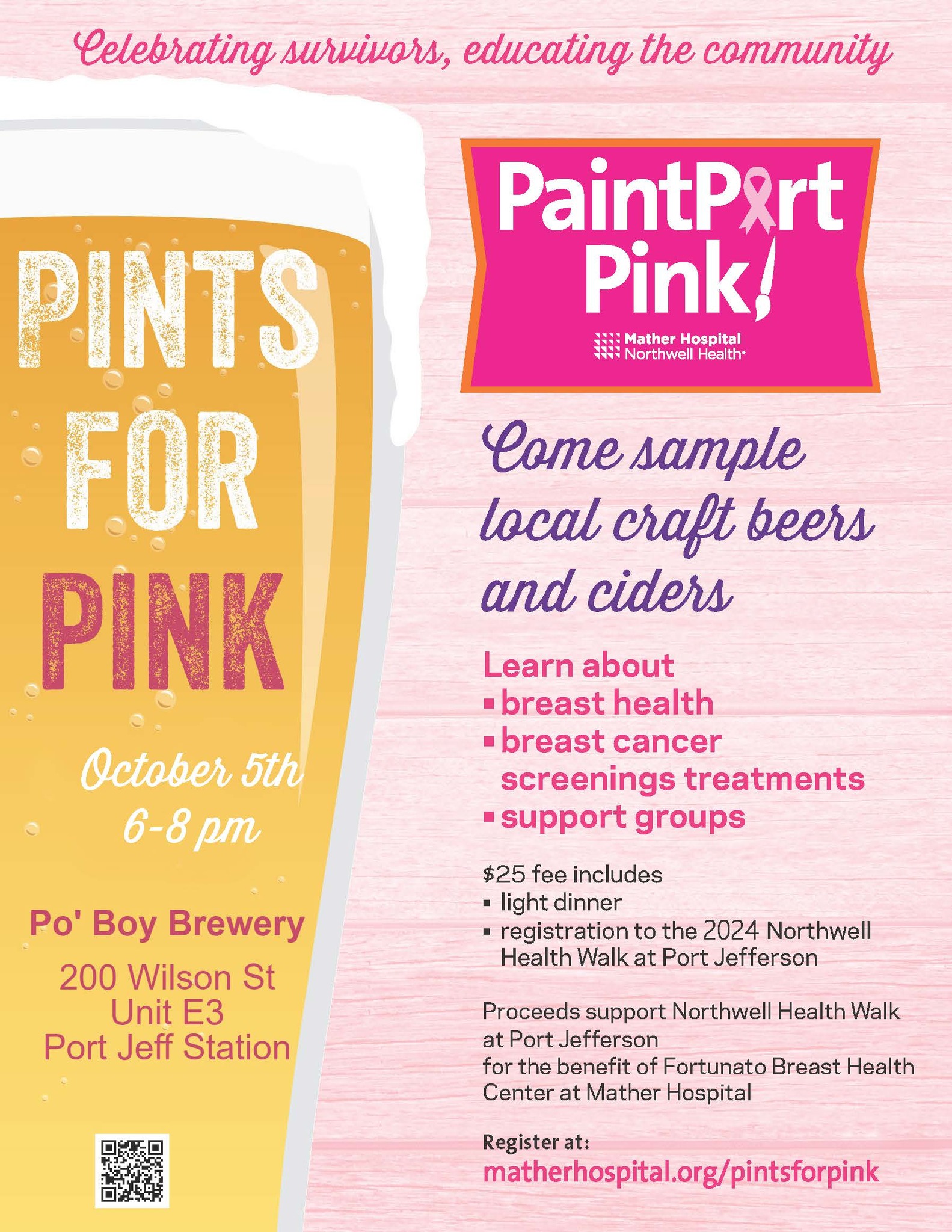 Daniel Corozza & Ed Weck-Live at Po'Boy Brewery!
Friday, October 13, 2023 from 7:00 pm to 10:00 pm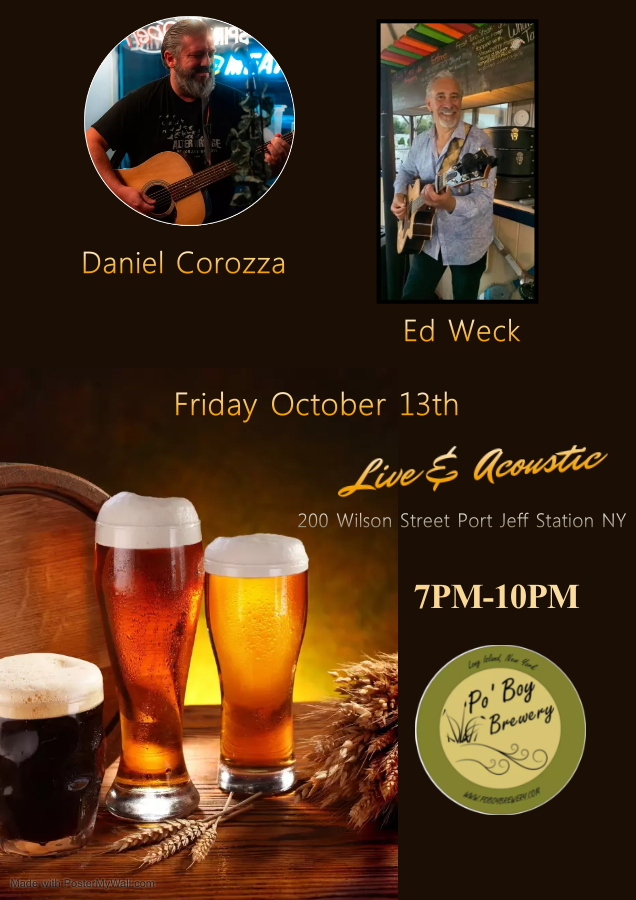 Solo Joe Acoustic Show
Friday, October 20, 2023 from 7:00 pm to 10:00 pm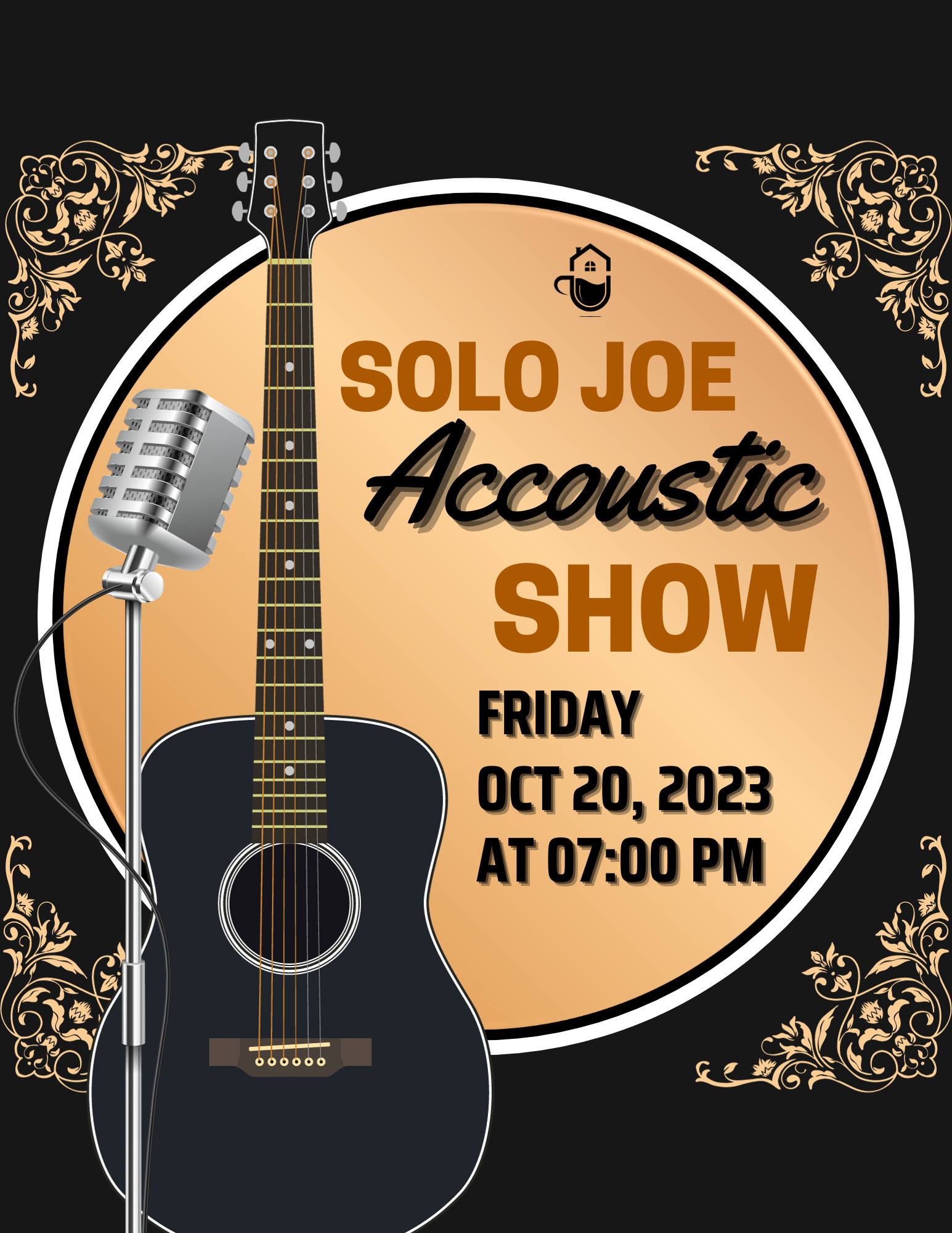 The Suffolk County Medical Society & Suffolk Academy of Medicine Membership Drive
Tuesday, October 24, 2023 from 6:00 pm to 9:00 pm
Join the Suffolk County Medical Society (SCMS) – Suffolk Academy of Medicine (SAM) for a membership drive on Tuesday, October 24th at Po'Boy Brewery in Port Jeff Station. This is a great opportunity to learn more about the benefits of membership, including advocacy, networking, education, and resources. The event is open to all Suffolk County physicians, medical students, residents, and fellows working or living in Suffolk County. We hope to see you there!
Boos & Brews Costume Party
Saturday, October 28, 2023 from 7:00 pm to 12:00 am
Let's Get Spooky! Join us for Po'Boy's Annual Halloween Costume Party!
Everyone is invited, however, you MUST be in a costume to attend. Sorry, NO exceptions! Dress your best because a $100 Gift Card will be given to the 1st place winner. 2nd place will receive a $50 Gift Card and 3rd place will receive a $25 Gift Card!
Specialty Brews and Yummy Food & Snacks! More details to come.
RSVP today! We Promise you a Bloody Good Time!
Happy HowloooWeenie!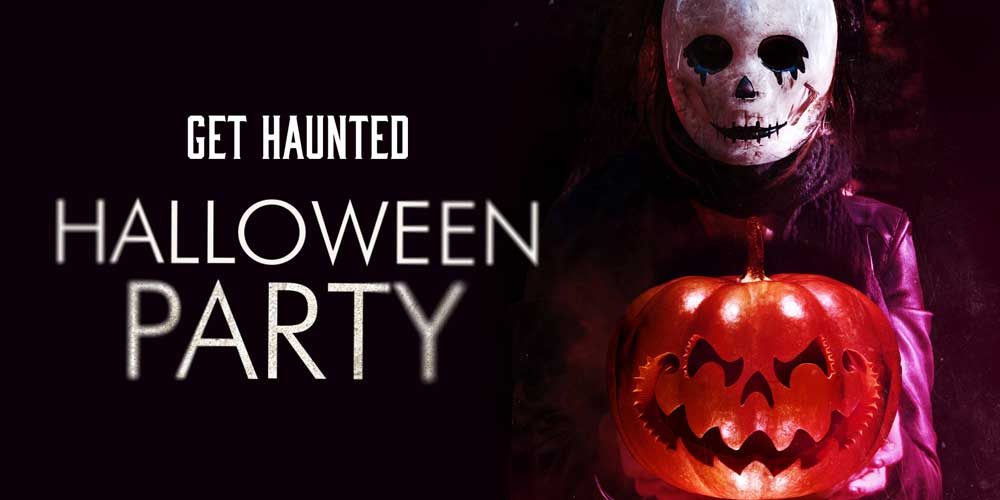 Po'Boy's First Sing-Along with Dan Corozza
Friday, November 17, 2023 at 7:00 pm
You're Invited to Po'boy Brewery's First Ever Sing-Along Night!
Join us on Friday, November 17th from 7pm to 10pm for a night of singing our hearts out to our favorite songs. We'll be led by the talented Dan Corozza, who will get the party started with a sing-along of all your favorites.
And of course, there will be plenty of Po'boy Brewery beer and cider to keep you hydrated!
So mark your calendars and don't miss out on this one-of-a-kind event!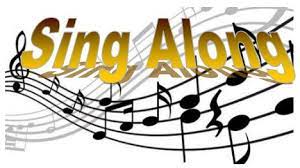 Thanksgiving Eve Annual Bash
Wednesday, November 22, 2023 at 6:00 pm
Gobble up a Good Time with your Po'Fam!
Join us on Thanksgiving Eve for specialty drinks, great music, yummy eats, and a very thankful Drinksgiving!
Everyone is invited and there is no cover. Please RSVP.
Stay tuned for more details.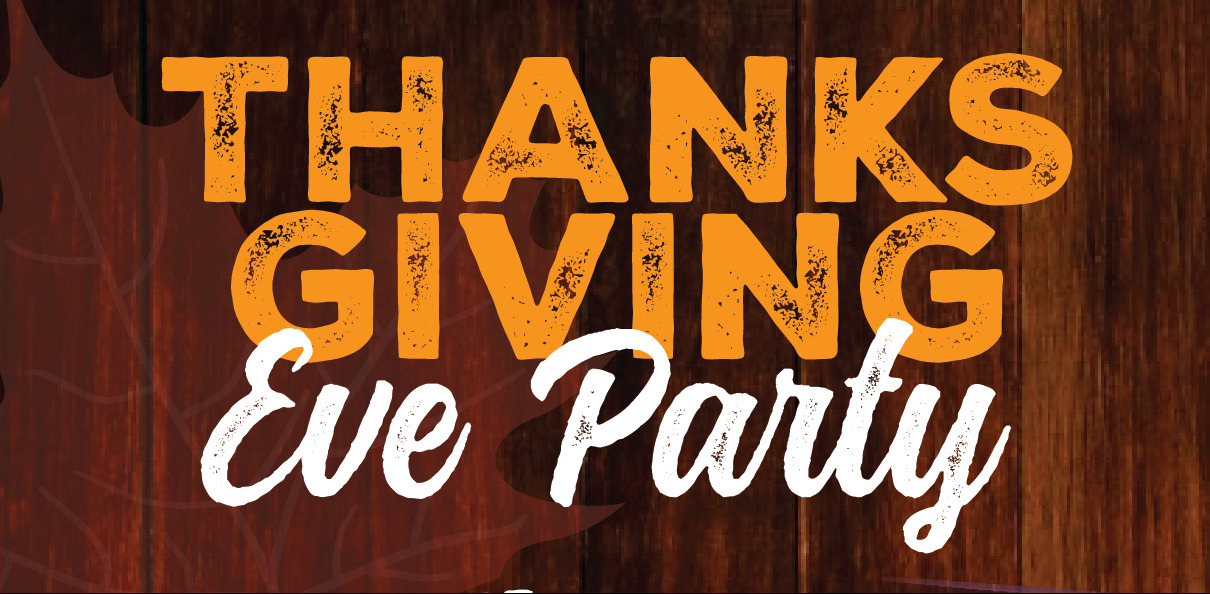 Annual Tree Lighting
Friday, December 1, 2023 at 7:00 pm
Join our Po'Boy Family for our Annual Tree Lighting Ceremony!
We will be bringing back the warmed-up Mulled by Spice Cider and a whole lot more! Can't wait to share the season with all of our friends and loved ones!
Stay tuned for more information!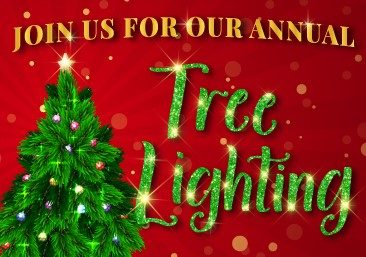 Ugly Sweater Party
Saturday, December 16, 2023 at 6:30 pm
Join us as we Deck the Halls with the Ugliest Sweater of them all!​
Fa La La La La La La La La
​
Here's How it works! That sweater that you thought was SOOO cute in the 80's, but never cold find the place to wear it…well, Dig it OUT!
​It's Time to Don Your Gay Apparel!
1st Prize – $50
2nd Prize – $25
3rd Prize – $15
Bring a WRAPPED can of your favorite CRAFT beer to participate in Beer Roulette! Beer must be priced over $6.00 and either 12 or 16 ounces. What is Beer Roulette? Bobby will be throwing in a few malted beverages that are valued at less than $1.00 that must be consumed at the brewery in its entirety. Be prepared for a few surprises. You must bring a wrapped can to participate!
Everyone is invited and there is no cover. Stay tuned for more details!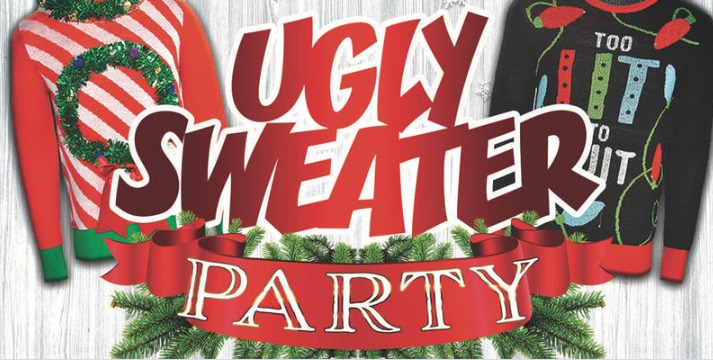 Po'Boy Brewery Turns 7 - Anniversary Party!
Saturday, January 27, 2024 from 12:00 pm to 11:59 pm
7 Years and Counting!! So VERY Excited and Humbled to be Celebrating 7 Years with our Po'Folk! Starting at 12:00 we will release 11 New Beers and Ciders. One on the hour, EVERY Hour! New Flavors that we have never had in the tasting room. Stay tuned for a menu for the day.
We will have giveaways for the first 75 people to walk through the doors. Stay tuned for more details!
Can't wait to PARTY!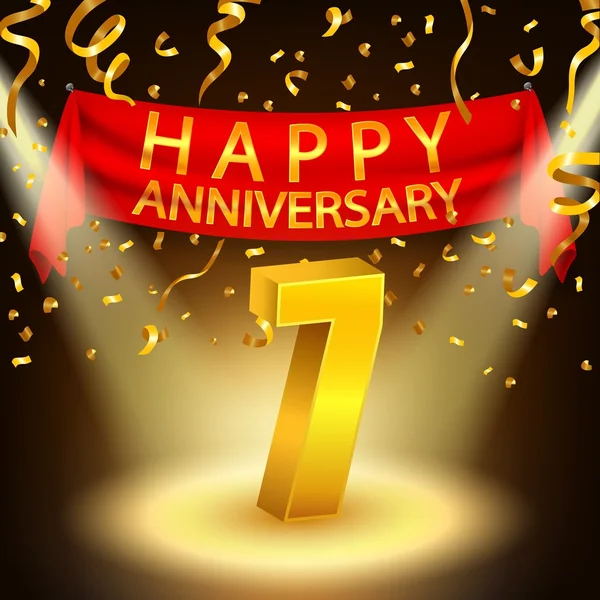 Mardi Gras Kickoff Party
Saturday, February 17, 2024 at 6:30 pm
Let's gather for a midwinter holiday celebration!
Wear your best Mardi Gras mask/Outfit and be ready for an AMAZING time!
There is no cover to join us. Seating is limited so come a little earlier to reserve your spot.
Let the good times roll!

Beer My Valentine!
Wednesday, February 14, 2024 from 6:00 pm to 10:00 pm
Roses are Red, Violets are Blue, You look so THIRSTY, Lets GO HAVE A BREW!
On Valentines Day, join us for some special V-day Brews, candles, cheese and crackers and a chance to dip some yummy fruit fondue style! Happy Hour prices all night long! No Cover! Bring that special someone or come and have a special brew with some of your amazing Po'Boy Friends!
This will definitely be a Beery Special Valentines Day event!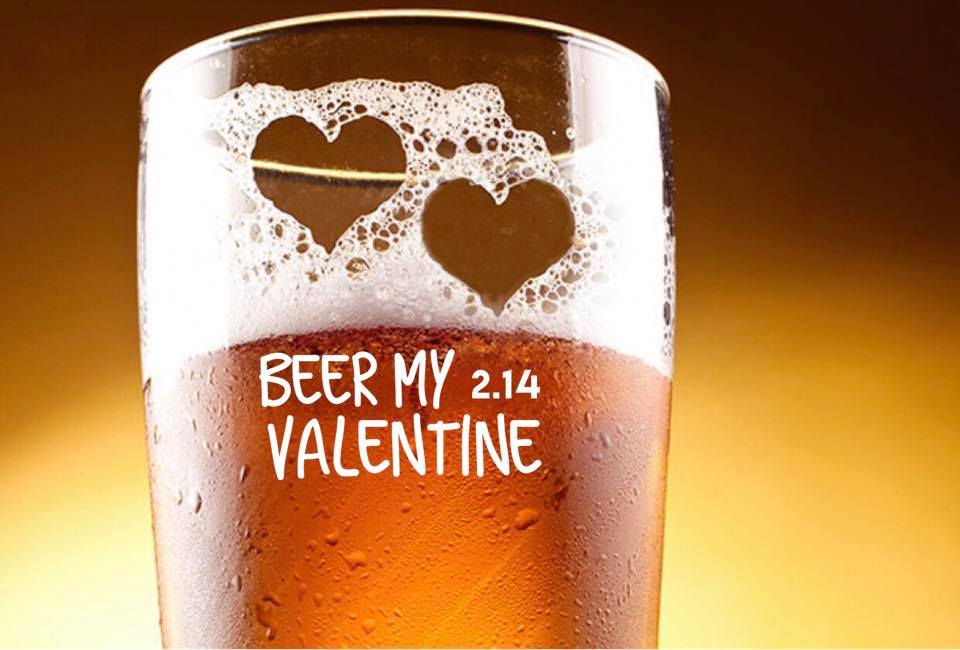 St Patricks Day Party
Saturday, March 16, 2024 at 3:00 pm
Join us on St Patrick's Day for Beer, Music, Food, and Fun! Everyone is welcome and NO COVER will be charged! Party starts at 3PM.  Drink, Eat, and Be Irish for the Day! Let's Get Lucked Up!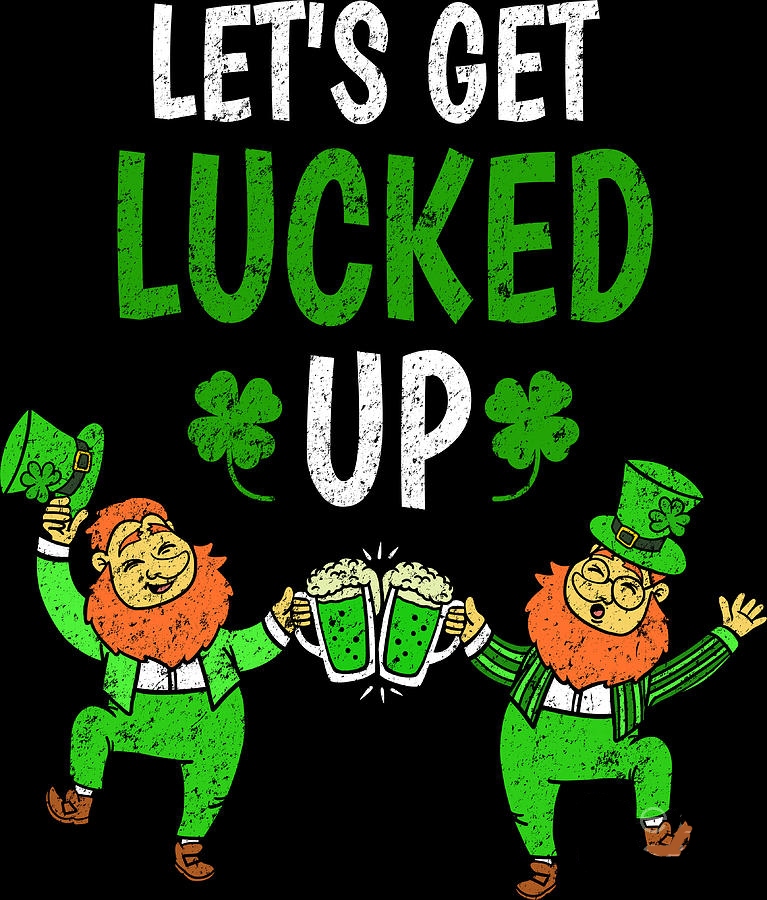 Cinco De Mayo Party
Saturday, May 4, 2024 at 6:00 pm
Join us on Cinco De Mayo for Beer, Fun Music by Grey Matters, Delicious Food by Island Empananas, and Some More Fun! Everyone is welcome and NO COVER will be charged!
As always, it's fun to be in costume, so grab your favorite PONCHO or Sombrero and win a prize for best dressed! $25 Gift Certificate will be awarded.
Let's Fiesta!!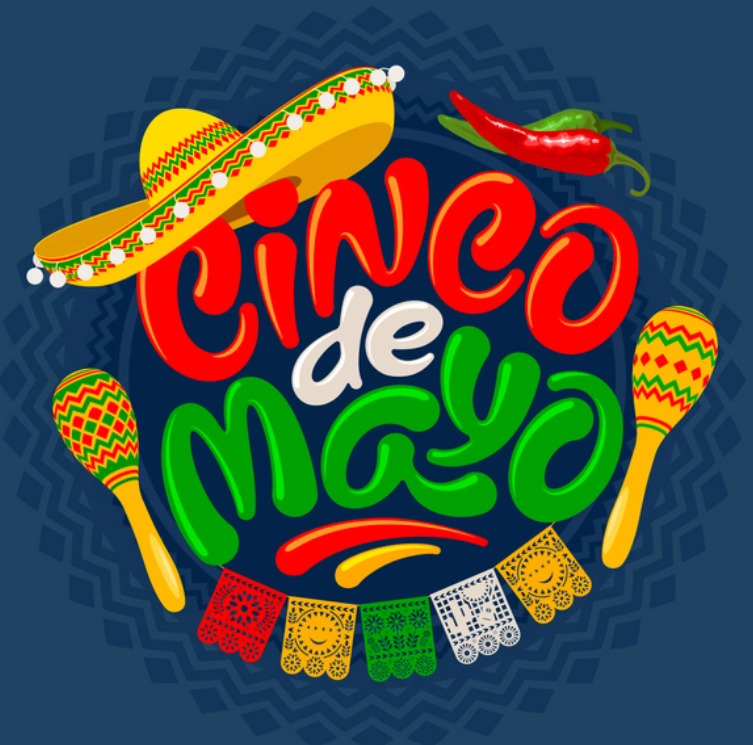 Memorial Day Tailgate Party
Saturday, May 25, 2024 at 3:00 pm
Get together with us for an All-American Celebration in Memory of those who gave it all for us!   Bring your BBQs, burgers & dogs and we will serve up your beer and cider and have cornhole ready to go!
Let's honor the red, white and Blue!